Hi, I'm Colin (he/him), a Canadian writer and artist living in mist-shrouded North Yorkshire in the UK.
My TTRPG history started with AD&D 2nd Edition and swiftly expanded to other games like TMNT and Heroes Unlimited. After a long absence, I returned with D&D 3.5 and Pathfinder. Now I write adventures for D&D 5e and publish my own games like Norse fantasy TTRPG Runecairn.
My work is inspired by folklore and mythology and usually filled with nasty gribblies looking to pull travellers into the dark. As lifelong fan of Norse mythology and long-time beardbearer, I chose the name By Odin's Beard RPG.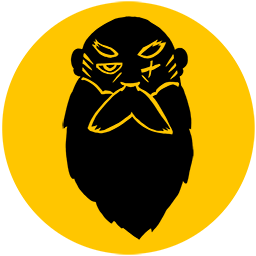 If you want to go that one step further in supporting me and my work, consider joining my Patreon for further discounts, behind the scenes previews, and even signed copies of my latest books.
Hearken to tales of upcoming adventure
Want to know when the newest Runecairn adventure is out? Are you and your group patiently waiting for the 3rd part of the Eldritch Mists campaign? Sign up to my newsletter to keep on top of all By Odin's Beard RPG news.